I had the pleasure last weekend of seeing up close and personal, some of our Sunshine Coast Karate Team jump from a perfectly good aeroplane at 14000 feet. (In reality the plane turned out to be not so perfectly good – but we will get to that!!).
If you are wondering why each and any undertook this challenge, that is a very, very personal question. However one I think it would be worth you asking any of the team , Sensei Sandra , Sensei Martin , Wendy , Ashton , Debbie , Duncan or myself WHY ?…I'm sure our reasons were very different and our experience very different.
I'm inspired to 'channel' Ray 'Rabbit' Warren (Rugby League Commentator) and nominate some post 'match' awards to the team….
My 'Man of the Match' goes to Sensei Sandra…I'm unsure as to the exact rationale that triggered this challenge. I know there was a gauntlet laid and the challenge met. It was also a bit of birthday fun. So all in all a great performance expected and delivered on the day.
'Try of the Day' goes to Ashton – with the proviso that this brash and ambitious play could have easily gone pear shaped and ended with the player being penalised or even sin binned. Ashton chose to jump in his boxers…just his boxers (it is very cold at 14000 feet as he found out). Ashton, white boxers? Really… would not an earthier colour been more appropriate? What if the palpable (nerves) had turned mid jump to the poopable?? Close call but a well-deserved try, especially when you consider he also raised in excess of $900 for his school fund.
'Players Player' award to Wendy. Wendy toughed out the nerves and came through with flying colours. Inspirational. I'm sure they day will be a highlight of Wendy's year.
'Play of the Day' to 'Sensei Martin'. Too Cool for Cats – Martin managed to land with great aplomb, barely a touch on the beach to a full stop and in full control.
'Best Support Play' to Debbie. No signs of fear or nerves, got on with the job and then provided great support for the following sky divers as they awaited their turns.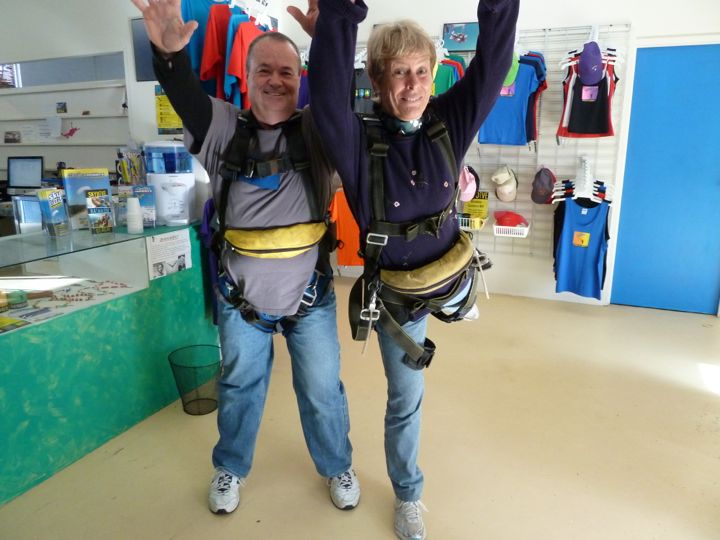 'Sportsmanship Award' to Duncan. Duncan waited all day for his jump as he was last in the queue. And then the plane went unserviceable. I'm not sure if it was relief of disappointment that quickly crossed his brow as he was relayed the news. Nonetheless he too one for the team with good grace and humour. In the end no jump for Duncan.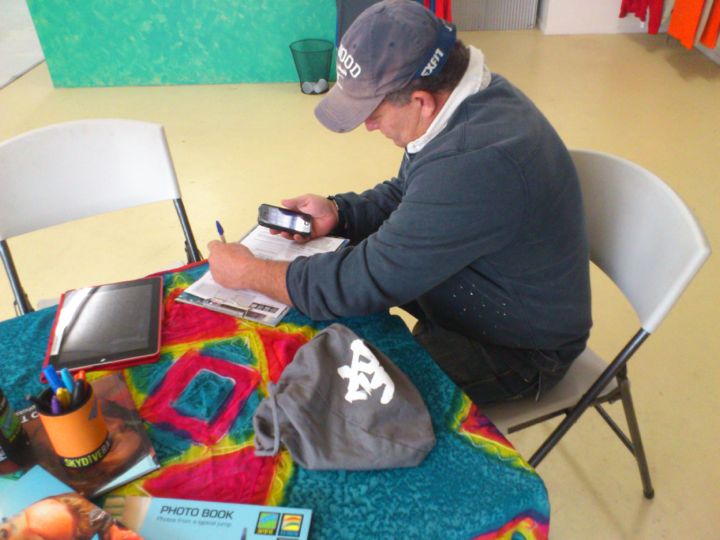 An amazing Cheer Squad also attended and kept the spirits high and pressure on. Sensei Helen, James and Charlotte. Jodie, Wayne, Luke and Kobe. John, Lachlan and Braydon. Sami and Steven. Romy and Blake. It was a very funny day. The team at Rainbow Beach Sky dive were A1 and really added to the vibe.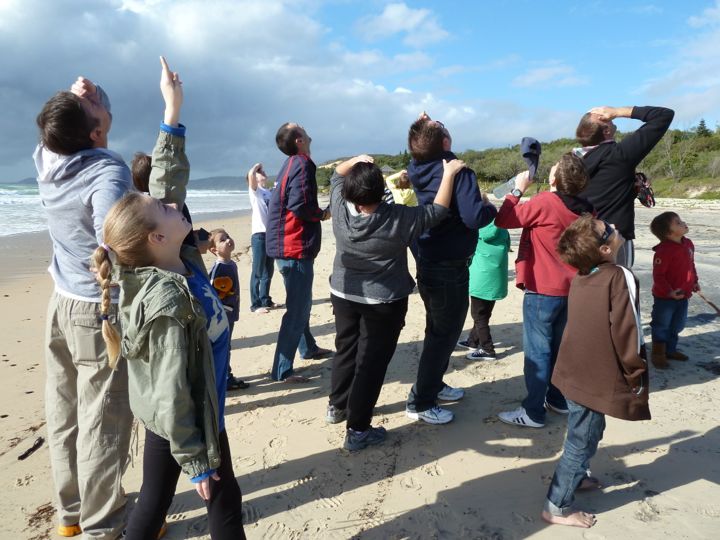 I hear rumblings of another jump planned in the future, if you get the opportunity, it is a great buzz and well worth the ride (or is that fall!!).