Here's an email we received from Richard, recently.  Richard is one of our beginner adults who has recently found our dojo and got started training with us along with his daughter Claire.  As a young(er) man, Richard studied Taekwondo, so he has some martial arts experience.  As a result, when he was looking for somewhere to start training again he had some very strong ideas what he was looking for in a dojo.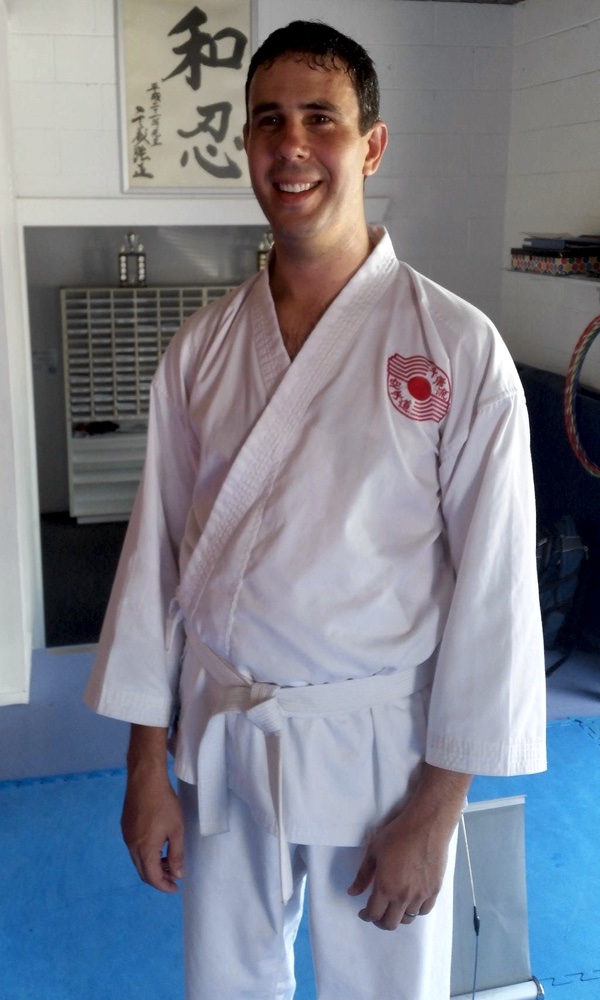 Richard has been with us for a few months now and it sounds like he's really glad that he found us.  Here's the message that Richard sent to us recently.  We've republished it here with his permission.
I am writing to you as I feel it necessary to let you know how much I am thoroughly enjoying your classes.

When I was looking around for a martial arts school only a few months ago I knew it was important to find a school with highly skilled, dedicated instructors that teach discipline and respect, who offer diverse and challenging classes and most importantly a fantastic learning culture with the right attitudes. Your teachings have completely surpassed all my expectations and I only wish I had found you earlier!

Admittedly I am a harsh self-critic and always have been, and I get frustrated when I struggle to achieve something I put my mind to. Perhaps this is what motivates me to continuously improve and be the best I can be. The fact that I am finding it challenging to adjust my stances is rather frustrating me but I am very determined to improve and overcome old habits.

You are both so inspiring with your humbleness and amazing skill sets and of those of my senior belt colleagues. I know I have found something special and look forward be being a dedicated student for many years to come. Thank you for such wonderful lessons, I am so grateful to be a student at your school.

Many thanks and see you on Thursday.

Richard
Its great having both Richard and Claire in the dojo and we look forward to working with them both throughout their study of Chito-Ryu Karate-Do at Sunshine Coast Karate.